Approval for AT&T / Time Warner, Let the Games Begin
By Brett Sappington and Billy Nayden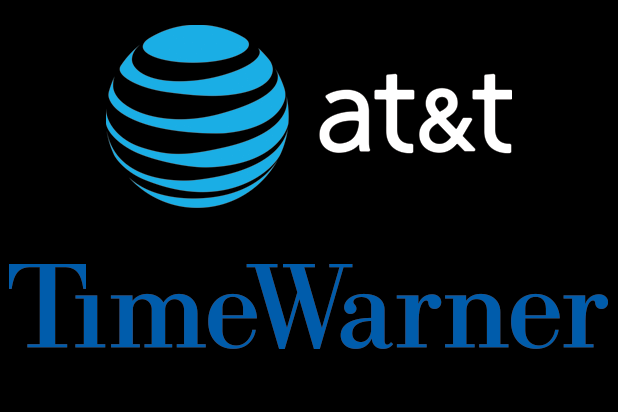 What a great coincidence that AT&T's acquisition of the company that brought us the power struggles of Westeros and Game of Thrones is likely to set off a new era of competition in pay TV.
With a federal judge approving AT&T's $85 billion buyout of Time Warner late Tuesday afternoon, the courts cleared a path for a number of imminent media deals that will undoubtedly bring substantial change to the media landscape. According to Parks Associates research, AT&T tops U.S. pay-TV market share, with 24% of U.S. pay-TV households. That lead would significantly widen by adding third-place Spectrum's 19% share. Further research by Parks Associates shows:
Comcast is a close second with 23% U.S. pay-TV market share.
After AT&T, Comcast, and Spectrum, the highest pay-TV market share goes to Dish Network (8%) and Verizon (6%).

The AT&T-Time Warner deal signals a new intensity in the fight for the Iron Throne of pay-TV market leadership. Today, companies in entertainment and media are becoming multi-faceted, and do not fall neatly into a single category. Verizon purchased both AOL and Yahoo, combined them to form Oath, and evolved their position as a communications company to one that includes digital content, advertising, and technology. Consider Amazon, a company involved with e-commerce, video services, connected devices (Echo, Fire TV, and Fire Tablet), Amazon Studios, AWS cloud services, and a number of other expanding ventures. Additionally, Google is invested in search, YouTube, YouTube TV, Android operating systems, cloud services, connected devices (Chromecast, Nest, Google Home), and continues to explore other opportunities.
Now, AT&T-Time Warner has continued the trend, making the company, a communications service provider, a network technology company, a North and South American pay-TV provider (DIRECTV), a TV and film production studio, and a set of TV networks and OTT video services with globally recognized content brands.
Interestingly enough, when Judge Richard J. Leon approved this deal, he did so without provisions. Thus, he did not see a need to revise the deal or to limit the new version of AT&T. Furthermore, he discouraged the government attorneys from seeking an injunction to halt the merger prior to an appeal, suggesting little likelihood the government would win an appeal. This opens the door for many other content producers and networks for the kinds of companies they can acquire.
Two parties particularly interested in this ruling are Comcast and Disney given their mutual interest in acquiring significant parts of Fox.
Comcast began pursuing this multi-faceted business strategy years ago. Comcast acquired NBCUniversal in 2011, a deal which required a number of provisions and guarantees from federal regulators for approval. As a result of that acquisition, Comcast now has the market approach that AT&T-Time Warner will form; a vertically-integrated, global company with pay-TV distribution, communications services, technology development, and content production.
Disney is also a global, vertically-integrated company, with recognized brands and a portfolio encompassing studios, broadcast TV, cable networks, theme parks, travel, merchandising, online video, and video games among others. The Fox deal will significantly strengthen that package and provide Disney with a broader diversity of TV networks, including those like FX, who currently license Disney content. Additionally, the deal would include satellite pay TV in Europe (Sky) and India (Star India), an entirely new vertical for Disney.
The AT&T-Time Warner ruling opens up Comcast to make a bid on the same Fox assets Disney hopes to acquire. This would make Comcast an even bigger player in pay TV than it is today, as it would enter the global TV market, much like Liberty Global. Comcast could even consider investing in more providers outside North America, should they acquire these Fox assets.
The good news for Fox is this ruling is likely to produce a bidding war between Disney and Comcast for these assets. If Comcast does make an offer, it's expected that Disney will have a response. Successful acquisitions of Lucasfilm and Marvel Entertainment will serve as catalysts for Disney's persistence in acquiring the Fox assets. Additionally, whichever company does not acquire the Fox assets will likely be aggressive in finding an alternative. This will not only drive up the price for Fox assets, but also other media properties.
While the ensuing battle between Disney and Comcast may be the first outcome from the AT&T-Time Warner deal, it is far from the last. Media companies of all shapes and sizes will line up to expand their businesses, with relatively little fear of regulatory intervention. In more ways than one, the AT&T-Time Warner deal will set the stage for massive changes in the media industry, specifically with regards to companies looking to integrate vertically.
Further Reading:
Next: Convergent Billing Moves OTT Closer to Disrupted Cable TV Business Model
Previous: The Blockchain Hype Train Comes to Video Services

Comments
Be the first to leave a comment.
Post a Comment