CEDIA 2022 Shows off an Enhanced Smart Home Experience
by Frank Saldaña | Oct. 5, 2022
CEDIA Expo 2022 hosted companies in Dallas, Texas last week from the home entertainment industries introducing new products and solutions in smart home/security, connected entertainment/gaming, and video/audio networking. The three-day convention also featured long-anticipated announcements relating to Matter, a new connectivity standard that aims to revolutionize the connected home experience.
Parks Associates latest consumer survey work of 10,000 internet households shows that now 38% of households own at least one smart home device, up 2% a year ago. Twenty-seven percent of US internet households report buying a smart home device in the past 12 month, and 44% of households plan to buy a smart home device in the next 12 months.
Smart home device makers showed off new solutions that demonstrate that the ability to connect disparate devices is only going to improve in the coming months. Companies like LG showed off their new OLED Smart TVs, which are now bigger than ever (97 inches) and blur the line between home entertainment and smart device hubs. Samsung also focused on entertainment, unveiling new QLED TVs that offer the most powerful 4k display experience yet.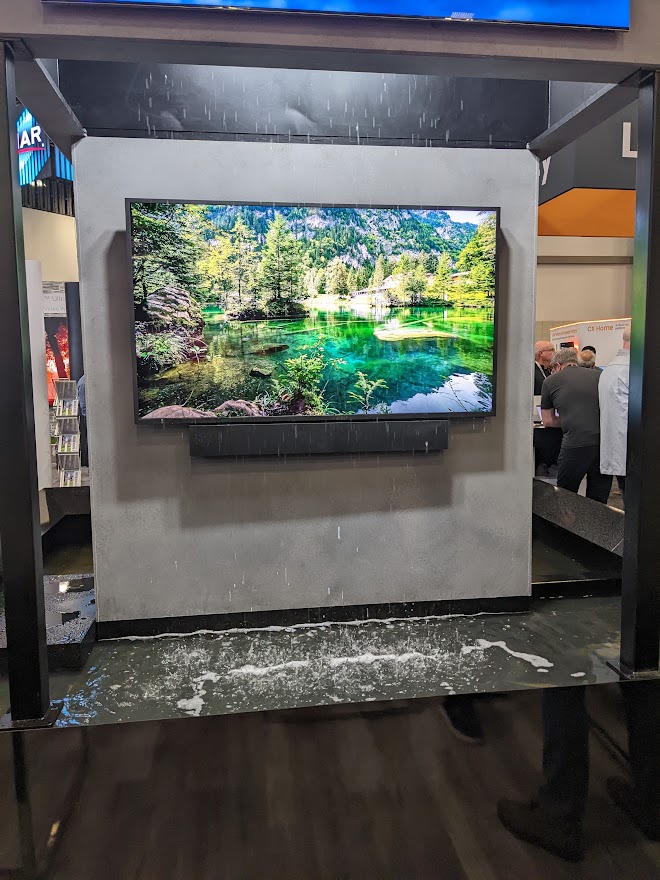 Snap One/Control 4 announced new solutions in video, audio, surveillance, and control. New lighting and audio systems introduced at CEDIA demonstrated more emphasis on automation, ease of access, and even health, with Control4 Vibrant Lighting incorporating new "circadian health" technology, which mimics natural light patterns. New Luma x2 surveillance systems feature even more AI-driven technology while also making installation easier for consumers. Other features of the Luma system include bolstered connection capability between mobile devices as well as improved human and motion detection analytics.
In the realm of the smart home, the Z-Wave alliance and Connectivity Standards Alliance, which leads the Matter initiative, also shared exciting new developments at CEDIA. The Z-Wave Pavilion showed off new product announcements from device makers such as ASSA ABLOY, Silicon Labs, Alfred, and others. Product demonstrations from ASSA ABLOY included new Yale lock products, including the Yale Lock 2, which is expected to be Matter-compliant. Alfred also showed off new smart lock technology, including a new partnership with Wi-Charge. The new Alfred Lock, with the assistance of Wi-Charge technology, showcased a new accessory for the ML2 that allows Alfred Locks to be remotely charged from up to thirty feet away.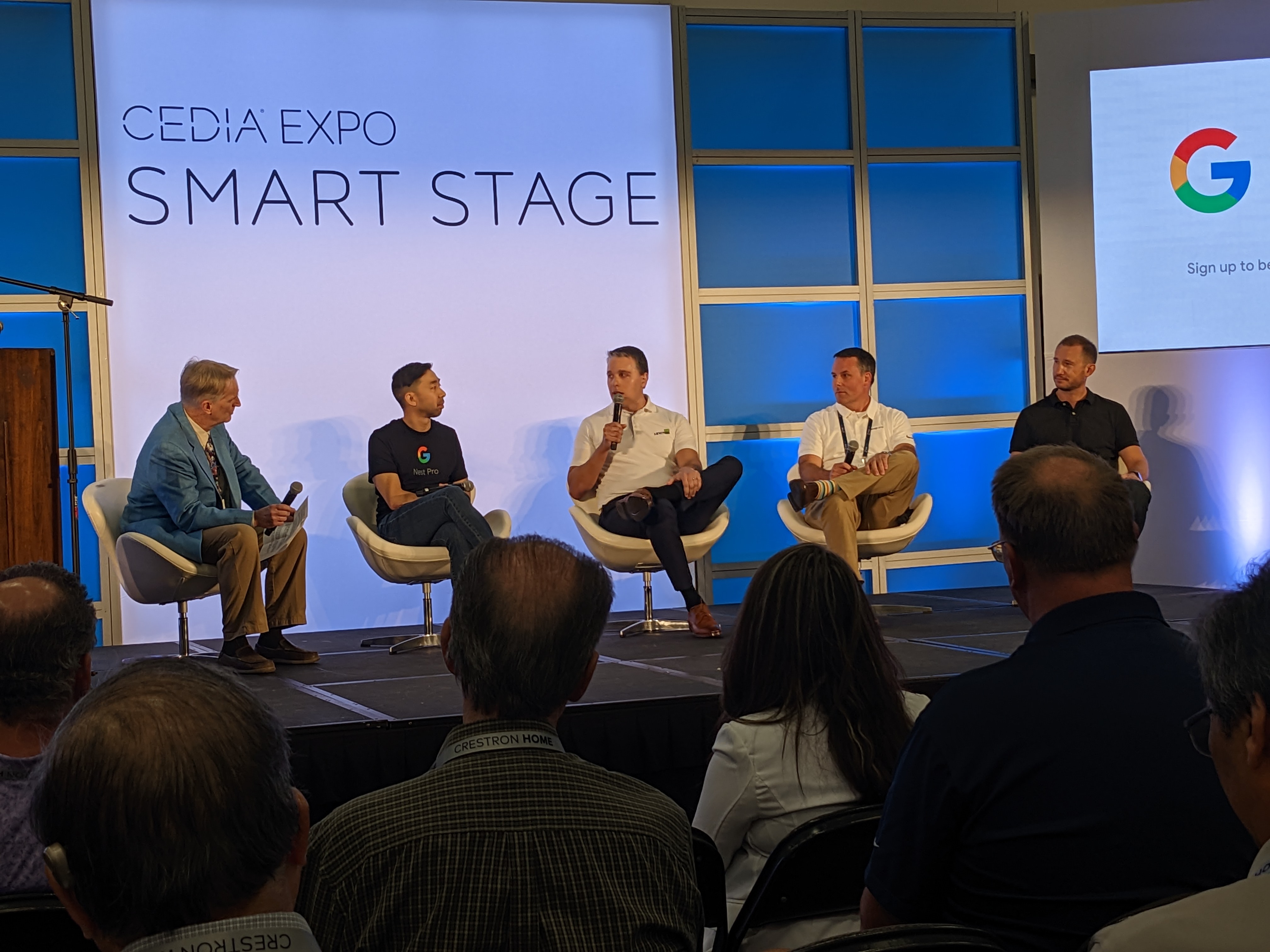 On Thursday, a Matter panel took place on the CEDIA smart stage, and included personnel from SmartThings, Google Nest, CE Pro, Leviton, and Control 4. The panel focused on the role of integrators in making the highly anticipated connectivity standard a reality. The panel demonstrated continued commitment from leading device makers and solutions providers in space, and the Matter standard launched just a few days after the convention on October 4th. Because of Matter the home automation market is expected to grow rapidly with the arrival of Matter, emphasizing the role that integrators will play in bringing the standard into smart and connected homes around the world.
As the smart home continues to grow, consumers are adopting all categories of connected devices. According to Parks Associates' quarterly surveys of 10,000 internet households, consumer adoption rates are at all time high:
88% have internet
54% own a connected health device
40% own a security solution
15% own a networked camera
56% own a smart TV
83% subscribe to an OTT service
As the end of the year nears, we look forward to the strides the industry is making, particularly around interoperability and integration, privacy and security matters, and advancement of sensor-based technologies.
Previous: Comcast and Charter Partner on New Streaming Platform

Comments
Be the first to leave a comment.
Post a Comment