Impact of AT&T and DIRECTV Merger: Analyst Insights
by Brett Sappington | Jul. 10, 2015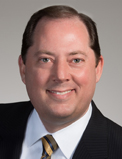 Parks Associates director of research Brett Sappington provides insight and commentary on the future acquisition of DIRECTV by AT&T:
The merger did not really diminish competition in the U.S. market. Approval was widely expected.
The bigger impact is clearly outside of the U.S., where AT&T is now making investments to build upon DIRECTV's existing position in Central and South America.
We expect AT&T to quickly roll out new voice, data, and video bundles that pair their mobile services with DIRECTV's satellite TV offering.
By adding DIRECTV's huge base of video customers, A&T will now have significantly more negotiating power in content licensing for network channels.

For additional insight on this topic, see Parks Associates' Access & Entertainment research.
Further Reading:
Next: What Happens to the Professional Sports Business Model When the Pay-TV Business Model Changes?
Previous: Now is the Time to Explore Cloud DVR

Comments
Be the first to leave a comment.
Post a Comment