Spain prefers Analog TV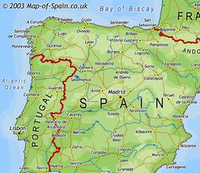 One and a half years before the analogue switch-off, scheduled for April 2010, Spaniards seem to be not very keen on DTT as most of them, 61.4 percent, still prefer to watch analogue TV, according to the latest viewing figures.
DTT got an average share of 17.4 percent in September, a record figure in its history but still very low in comparison with the allegedly high DTT take-up, with 37.4 percent of Spanish homes already enjoying DTT (of which 32.4 percent have an IDTV), according to the National Institute of Statistics (INE).
According to INE, TV penetration reaches 99.7 percent, with 21.4 percent receiving TV through satellite, 15 percent through cable and 4.6 percent via IPTV. INE's latest report also reveals that 51 percent of Spanish homes have access to the Internet, of which 43.5 percent (almost 6.6 million homes) through broadband via ADSL (67.9 percent) or cable (14.8 percent).
Next: Most-watched Lists as Social Networking Features: FiOS TV
Previous: Premiere loses big and restructures

Comments
Be the first to leave a comment.
Post a Comment