The Upsurge of Telehealth Services
The COVID-19 pandemic has thrust virtual solutions to the forefront of healthcare. Sweeping regulatory changes, combined with changing consumer preferences regarding in-person versus remote care, have created an enormous shift in the market, and very quickly.
In the past 12 months, 41% of US broadband households used a telehealth service, nearly tripling year-over-year. Further, 83% of consumers who use telehealth services had their most recent telehealth visit paid either completely or partially by insurance.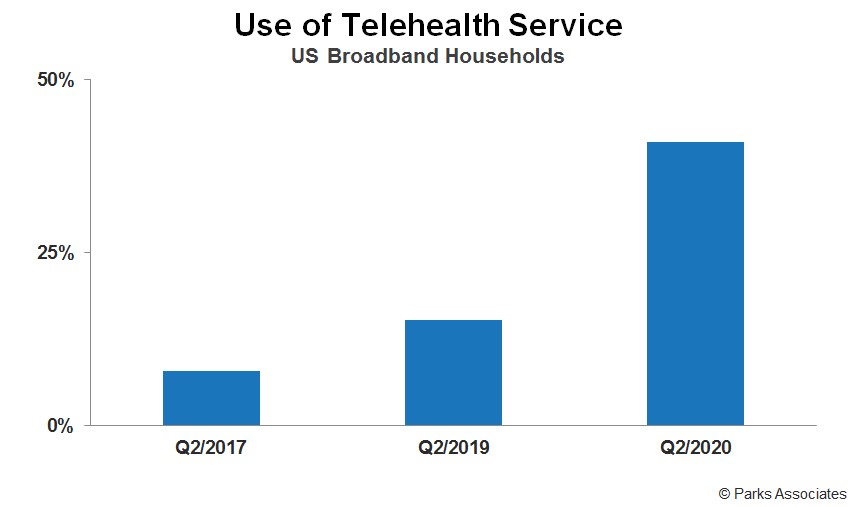 Consumers consistently report preferences for local providers for virtual consultations, and the market is now meeting that demand. In Q2 2020, 46% of recent telehealth users report using a service offered by a local physician's office versus only 13% in 2019. The industry now needs to expand providers' ability to collect and integrate data from a wide array of connected health devices, to deepen the providers' understanding of patient needs and expand the issues that may be addressed via virtual care.
Join us at the Connected Health Summit, where industry leaders can connect, share insights, and discuss the immediate, near-term, and long-term impact of COVID-19 on the consumer healthcare market.
Next: Connected Health Solutions and COVID-19 - UnitedHealthcare
Previous: Health and Well Being is a Key Focus for Consumers

Comments
Be the first to leave a comment.
Post a Comment