Automated Media Buying and Selling is Here to Stay…
by | Feb. 27, 2014
Recent announcements and research findings confirm that automated, or programmatic, media buying and selling will soon be the standard way ad dollars are exchanged. Buyers are quickly realizing the benefits such cost efficiencies, reduced ad waste, scalable reach, transparen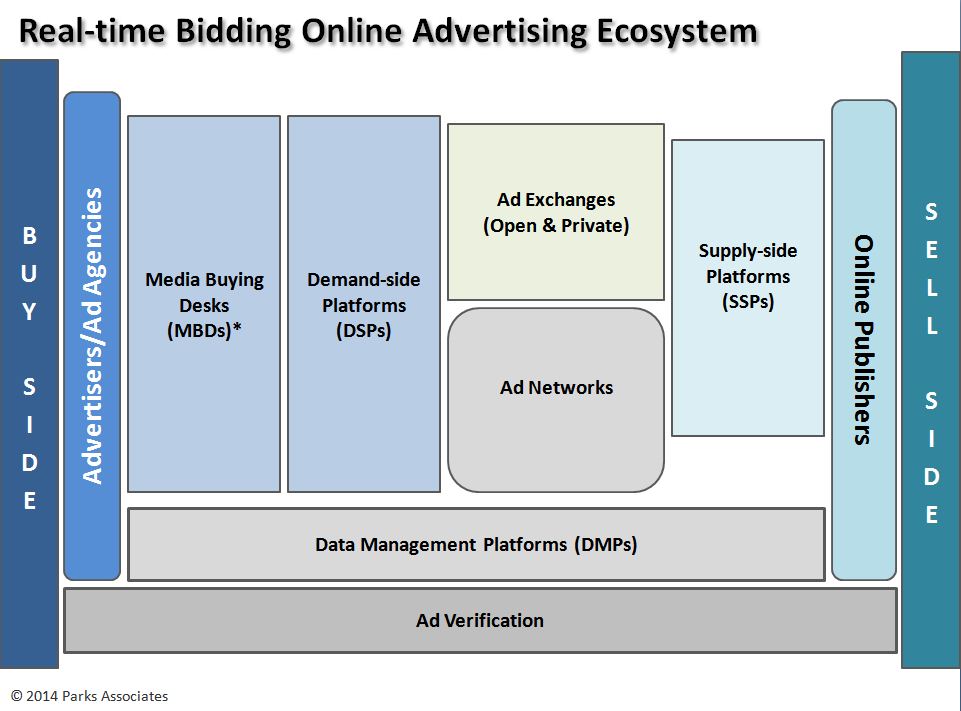 cy, and control, and are quickly changing the way they process their ad spend-moving away from traditional ad management platforms to automated, real-time markets. The ability to cherry pick the placement of targeted, exclusive ad impressions is an attractive value proposition for ad buyers as it improves campaign effectiveness and strengthens agency relations with brand advertisers.
Data from Rubicon Project's Mobile Buyer Study, 2014 reveals in 2013 49% of media buying desks bought mobile ad inventory via a demand-side platform (DSP), and in 2014 90% plan to buy mobile inventory this way.
While automated media buying and selling are most commonly employed online and via mobile, TV services providers are eyeing new opportunities made possible with programmatic ad exchanges. Cox Media recently announced it will begin selling linear TV ads via an automated platform.
Considering the drastic shift in the way advertising is bought and sold, I wonder at what point programmatic systems will completely displace ad planners, ad buyers, and ad sellers. It has been suggested that automated ad buying/selling platforms require only one to two employees to do work typically performed by 20 people. Will these cost efficiencies incent ad sales divisions and agencies to reduce head count in favor of adopting automated ad buying/planning technology infrastructures?
For more information on the automated media buying industry, check out a few Parks Associates reports, Real-time Bidding: The Online Ad Exchange, Harnessing the Power of Big Data: New Media & Advertising, and Advertising Trends & Converged Media.
Next: The Ultimate Branded Smart TV App Experience?
Previous: As Consumers Increase Mobile Video Consumption, Revenues Expected to Top Billions

Comments
Be the first to leave a comment.
Post a Comment