Future of Video 2022 Conference to Resume September 22nd
by Sadirah Pathan | Sep. 15, 2022
Join leading industry executives and analysts in discussing the entertainment services landscape at Parks Associates' Future of Video 2022 event series which continues on Thursday, September 22 at 11 AM CT with the session "Digital Piracy and Distribution". Panelists will discuss new trends in the video and connected entertainment industries, as well as share insight into consumer behaviors, in-depth research on OTT services, and strategies for building successful video services.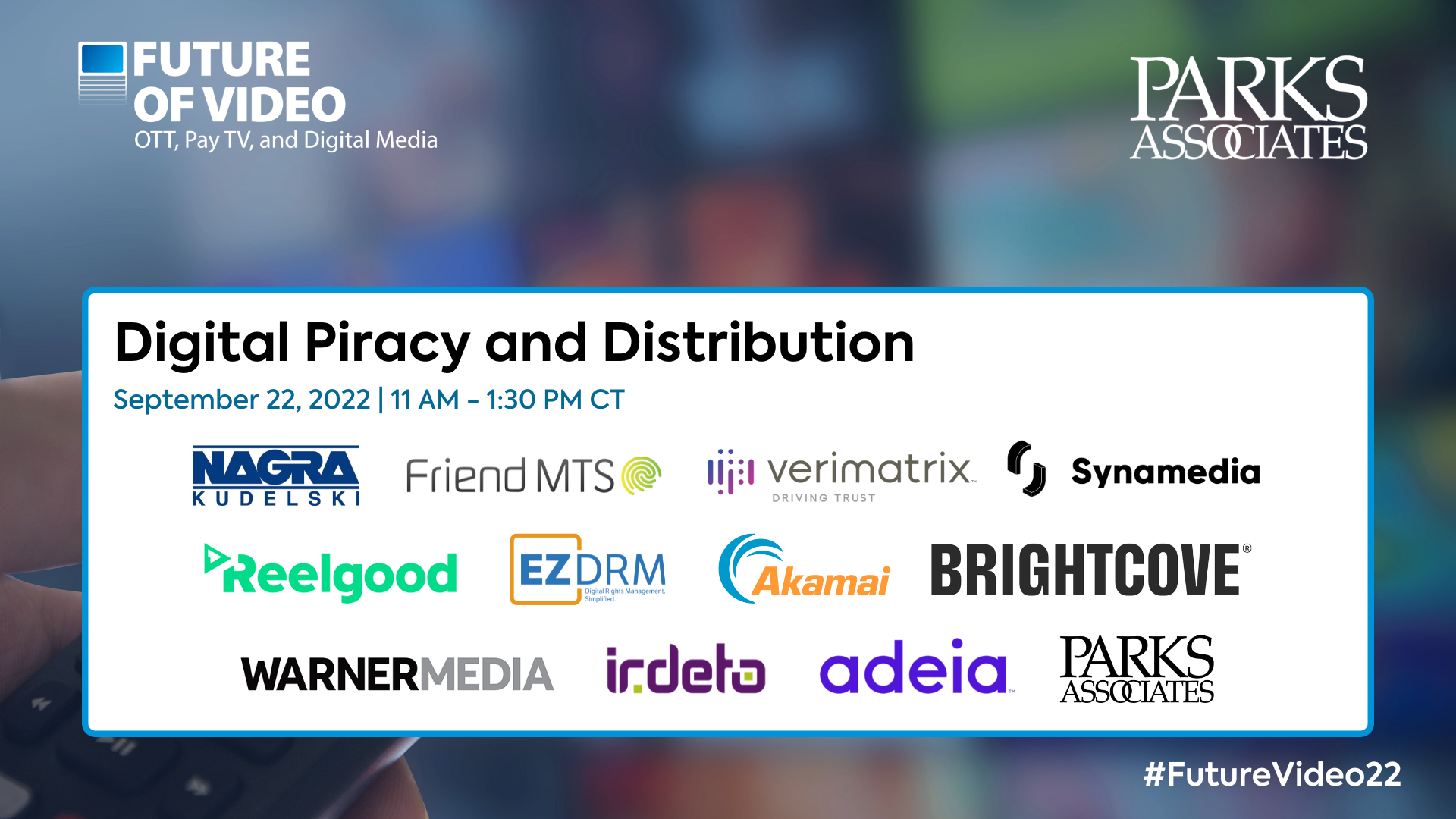 Panels and speakers include:
Tech to Protect

Fireside Chat / KEYNOTE

Provider Concerns: Losing Millions or Gaining Eyeballs?

Presenters and moderators include:

Sponsors include Comcast, Metrological, Adeia, FPT Software, Symphony MediaAI, Friend MTS, Quickplay and MediaKind.
Visit www.futureofvideo.us to register and learn more about our speakers, sponsors and sessions.
Next: Professional Monitoring Prices Rise with Inflation
Previous: Role of Support and Training in the Smart Home

Comments
Be the first to leave a comment.
Post a Comment