Industry Experts Discuss Data Privacy and Security at CONNECTIONS Summit 2021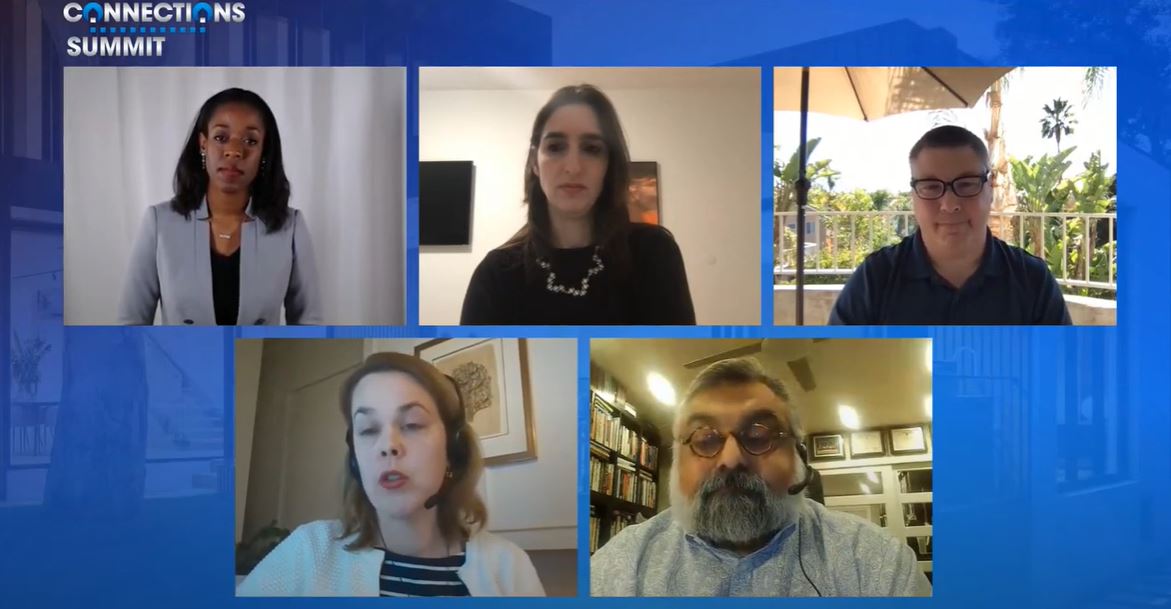 Parks Associates recently hosted its 15th annual CONNECTIONSTM Summit: Smart Home Growth Strategies. The conference took place virtually January 14, in cooperation with CES® 2021. This one-day event featured sessions on smart home technology and services, connected health, data privacy, value-added services, and home security.
During the session, Privacy and Security: Protecting Consumer Interests, Parks Associates Senior Analyst, Patrice Samuels, moderated a panel of industry experts who discussed the top purchase barriers for those not owning smart home devices—data privacy and security.
Panelists included:
Paula Al-Soufi, Director, Solution Offering, F-Secure
Aleem Lakhani, EVP, Specialty Risk USA, Amtrust North America
Sharon Mirsky, Co-Founder and COO, Firedome
Brad Ree, CTO, ioXt Alliance

Watch the full session here for more insights from the panel on how manufacturers, broadband service providers, and data security service providers are doubling their efforts to drive greater consumer trust in connected products.
Join Parks Associates for more virtual events in 2021, focused on smart home, security, smart energy, connected health, connected consumer entertainment, and online video.

Next: Streaming Services Take the Lead at Sundance Film Festival
Previous: Complimentary Whitepaper Examines Landscape for Residential Voice Technologies

Comments
Be the first to leave a comment.
Post a Comment