Is your team about to launch the next biggest multimillion dollar disruptive technology product?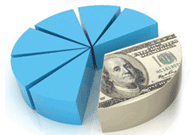 Can you quantify market demand for your plan? Parks Associates can! Leverage our expertise to size and assess your target market accurately.

For over 25 years, Parks Associates has assisted companies with their custom research needs, providing focus groups, quantitative surveys, competitive assessment, and market sizing/forecasts.
Core Research Areas
-- Access & Entertainment Services
-- Advertising
-- Connected Home Sys. & Services
-- Digital Health
-- Digital Home Support Services
-- Digital Media
-- Mobile and Portable
-- Platforms and Networks
-- Residential Energy Management
-- Digital Living Overview
-- Archived Reports
Custom Research Capabilities
Parks Associates provides global custom research and consulting services to leading technology enterprises and emerging entities. As part of our results, we provide accurate conclusions and real-world, actionable recommendations as to optimal markets and targets, feature sets, obstacles, pricing, and other factors.
-- Quantitative Surveys
-- Forecast Modeling
-- Market Assessment
-- Focus Groups
-- Entry Strategy Assessment
-- Presentations and Webcasts
-- Interviews
-- White Papers

Whitepapers
Our Custom Whitepaper Option provides long-term visibility to potential partners, clients, and media. The whitepaper highlights your efforts and successes in your market and features Parks Associates' expert industry perspective.
Click here to request more information on our custom research.
Next: Steve Jobs Expected to Introduce iCloud Service
Previous: OTT and the User Interface

Comments
Be the first to leave a comment.
Post a Comment