New Research on Latest OTT Video Market Trends, Current Players and Upcoming Services
Of 10,000 US broadband households, 82% subscribe to at least one OTT service, up 6% year-over-year, while 58% subscribe to a traditional pay-TV service, down 4% year-over-year. Parks Associates' OTT Video Market Tracker analyzes market trends and profiles of the nearly 100 over-the-top video service providers in the U.S. and Canada, such as Netflix, HBO, YouTube, and Amazon, with updated deliverables throughout the year throughout the year documenting the following:
Service features, including content offered
Unique aspects and key service differentiators
Penetration and estimated subscribers, reported quarterly
Pricing and business models
Updates on existing players
Profiles and industry implications for new services, including analyst insights

Further market integrations of several subscription OTT services significantly altered the competitive landscape. The OTT video services tracker follows changes among existing players, uncovers new OTT video service players, and obtain current updates and insights into industry trends and disruption.
Check out the OTT Video Market Tracker which features a new way to blend company profiles with industry research data and analysis of competing players' strengths and weaknesses in the space.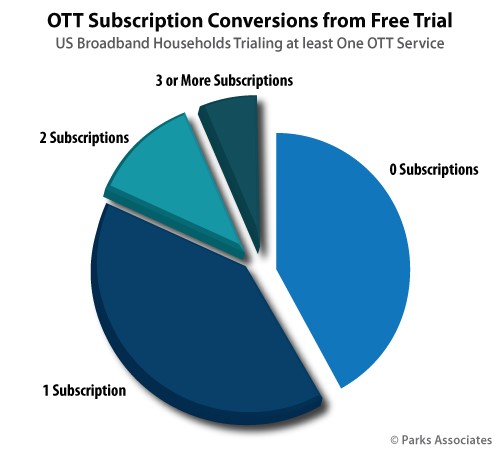 Next: Disney Unveils Shortened Theatrical Window With Marvel Blockbuster
Previous: Universal-Peacock Deal Disrupts Pay-One Content Windowing

Comments
Be the first to leave a comment.
Post a Comment