Parks Associates Announces New Future of Video Sponsor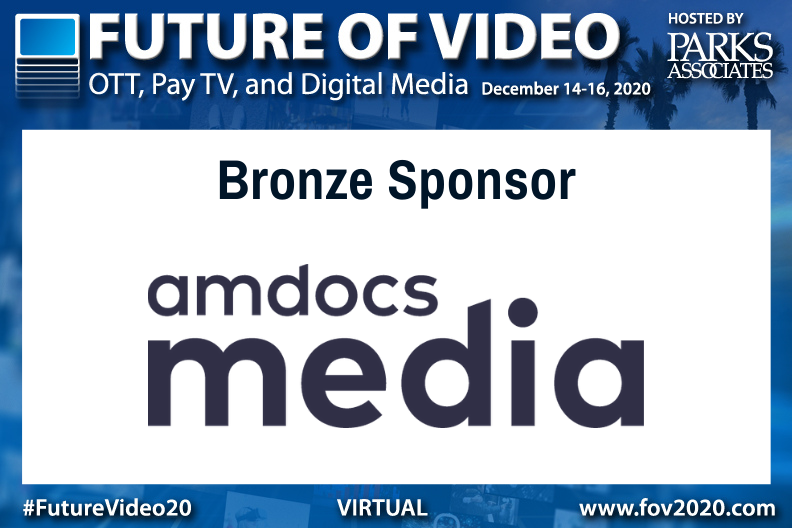 Parks Associates recently announced Amdocs Media as a sponsor for the upcoming Future of Video conference.
Massive consumer demand for media and constant shifts in technology are continuously driving digital service providers to re-imagine their products and features. Amdocs Media, a division of Amdocs, combines the strategic capabilities of best-in-class acquired companies to provide end-to-end or modular solutions for the rapid deployment of new media services worldwide, across any channel or device type.
The Future of Video conference is a virtual conference on December 14-16 that brings together industry leaders to share insights on new trends in the video and connected entertainment industries, with insights on consumer behaviors and preferences and the challenges for the video industry in meeting these expectations. It features in-depth consumer and industry research on OTT services, the value of content, and best strategies for building successful video services for today's connected consumers.
Other sponsors include Salesforce, Comcast, Contentwise, Verizon Media, you.i TV, Penthera, and Verimatrix.
Next: Evolution of Pay TV
Previous: Will OTT Services Continue Free Trials?

Comments
Be the first to leave a comment.
Post a Comment