Privacy and Security: Insights from Trend Micro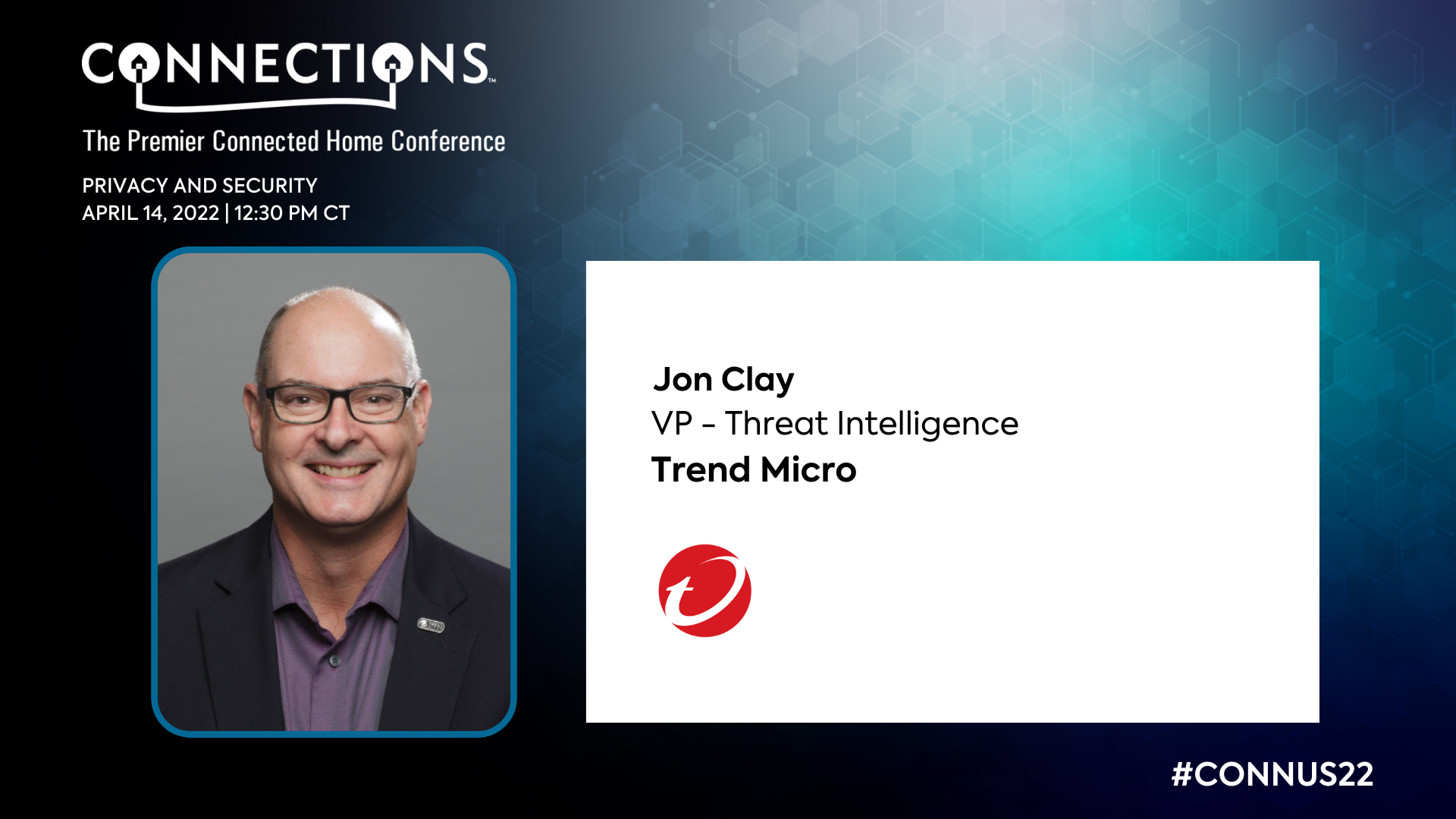 Parks Associates continues its twenty-sixth-annual CONNECTIONS: The Premier Connected Home Conference with the virtual session, "Expanding the Role of the Home Network, on Thursday, April 14, from 11 AM to 3 PM. Jon Clay, VP - Threat Intelligence, Trend Micro will be on the panel "Privacy and Security" at 12:30 PM CT, addressing consumer's growing privacy and security concerns for the connected home, including the home network and connected devices.
What is your company's vision for the consumer at home in 2025? 2030?
Trend Micro envisions humans becoming increasingly accepting and dependent on all that technology can enable, from immersive communications, education, and commerce to improved health and well-being, and everything in between. But as has always been the case, the benefits for each of us will be tempered by those who choose to take advantage of our dependency and trust in these technology advancements. As long as the gap persists between our reliance on new innovations and our deep understanding of how they work or might be abused, and those creating them discount the consequent risks of their inventions, malicious actors will have ample opportunity to exploit any weaknesses, human, technological or otherwise.
Sponsored by Alarm.com, Cox Communities, F-Secure, Homebase, Plume, Airties, Bitdefender, Johnson Controls, Notion, Nice, Rapid Response Monitoring, RealPage, Resideo, Schneider Electric, AmTrust, GadgEon, Cooktop Safety, Iris Powered by Generali, and Assurant, CONNECTIONS provides scope, insight, and data on the interaction among CE, software and silicon, and content and service provider companies while maintaining its research focus on consumer attitudes and behaviors.
Register now to attend this event along with upcoming sessions throughout 2022:
Next: Smart Home Growth and Fragmentation Create Opportunity for Unified Control
Previous: Smart Home and Risk Assessment: Insurance as a Channel

Comments
Be the first to leave a comment.
Post a Comment