The Disruption of DIY in Residential Security
by Dina Abdelrazik | Nov. 18, 2019
The traditional residential security channel is dominated by professionally installed, professionally monitored systems. The market is highly fragmented with relatively few national players, regional dealers occupy the mid-market and approximately 13,000-15,000 local independent dealers constitute the balance of the market. DIY security solutions have the potential to impact this portion of the market in the longer term, as self-installed systems offer monitoring services at lower prices than professionally installed systems. Lower priced monitoring fee alternatives make segments of this market vulnerable to erosion by self-installed systems. Similarly, self-installed systems have the potential to reduce acquisition costs by eliminating installation cost and replacing it with less expensive support services.
Newly introduced self-install security solutions are designed from the ground up to be installed by the consumer. These solutions seek to expand the market to households unmoved by traditional self-installed security systems that use traditional security panels and sensors (roughly 70%). Additionally, DIY smart home devices such as networked cameras are competing with DIY security systems to provide peace-of-mind to consumers who do not have or will not acquire a security system.
Disruption, according to Clayton Christensen's Innovator's Dilemma, comes from low-cost substitutes that under-perform in relation to the needs of the market. From the security industry perspective, smart products and DIY systems are woefully inadequate substitutes for a security system. From a consumer perspective, smart products and DIY systems make them feel safe and provide peace-of-mind, and for the price, the shortcomings of these products presented by the pro-install industry fall behind.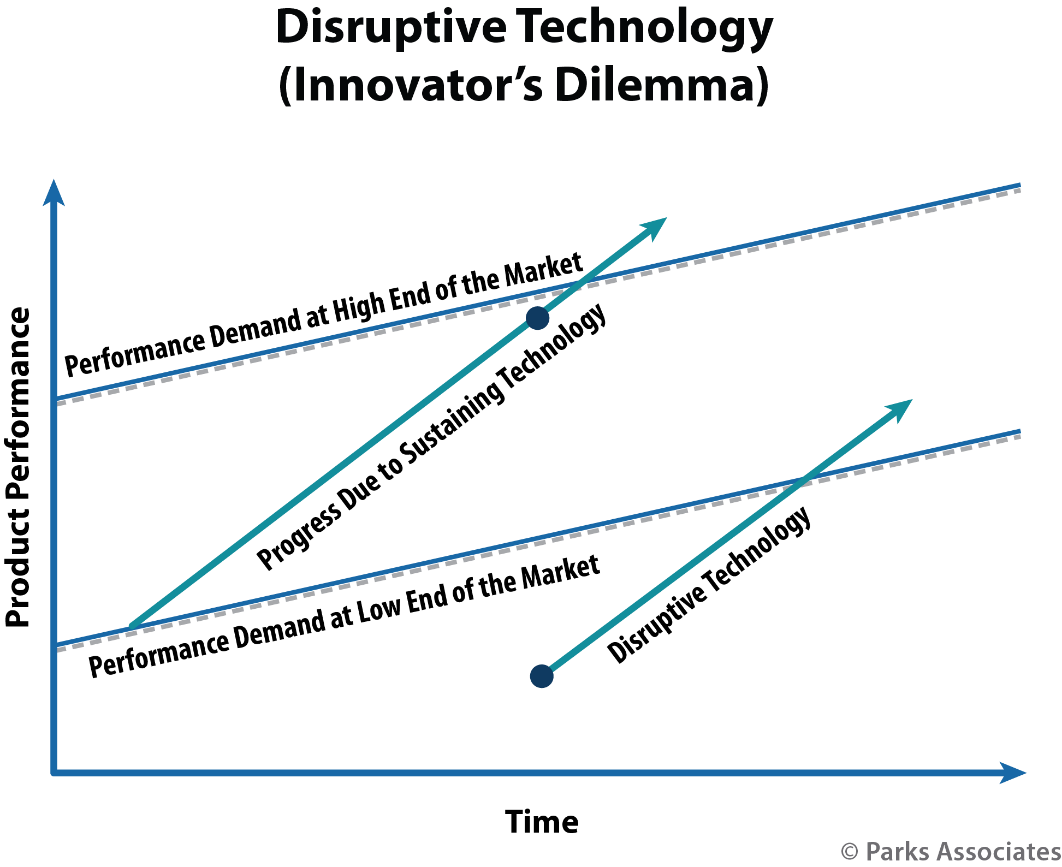 Recent data from Parks Associates' survey of 10,000 households includes:
28% of US broadband households have at least one smart home device, nearly tripling from 9% in 2014.
46% of self-installers state that keeping their home safe was a main purchase driver for the purchase of their security system.
Only 14% of self-installed system owners report that their system came from a security dealer; the majority cite their system is from an online or national/local retailer.

For more information on DIY security, Parks Associates' DIY Disruption: Smart Products and Home Security and DIY Home Security Tracker assesses the DIY home security market, the appeal of DIY, consumer preferences and behavior.
Further Reading:
Next: Drivers and Inhibitors for Purchasing Smart Home Products
Previous: Biggest Challenges Releasing New Smart Home Products and Services in Europe - Insights By Verimatrix

Comments
Be the first to leave a comment.
Post a Comment