Smart Home Insights from All-Female Panel at CONNECTIONS Summit 2021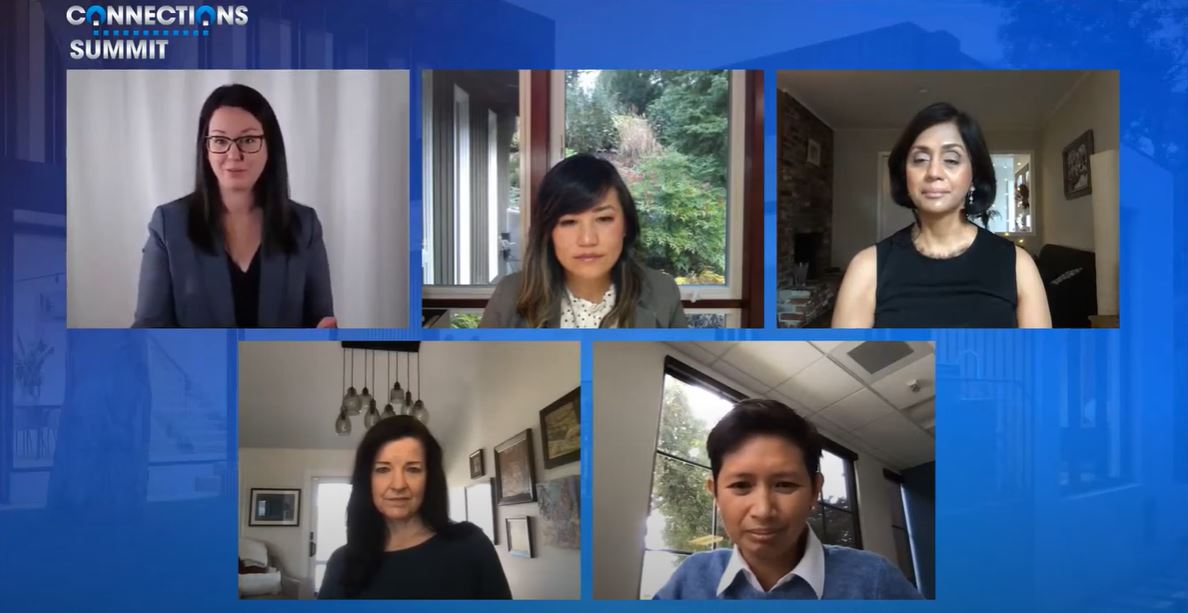 Parks Associates recently hosted its 15th annual CONNECTIONSTM Summit: Smart Home Growth Strategies. The conference took place virtually January 14, in cooperation with CES® 2021. This one-day event featured sessions on smart home technology and services, connected health, data privacy, value-added services, and home security.
The opening session, Smart Home Platforms: Simplifying the Consumer Experience, featured an all-female panel, who discussed how their companies are offering diverse approaches to simplifying user experiences from onboarding to daily use.
Speakers for the panel included:
The panel also addressed changing consumer preferences and the continuing impact of the COVID-19 crisis. Anne Ferguson noted that demand for residential security had dropped during the early days of the pandemic, but adoption and demand are now rebounding stronger than ever. Raya Sevilla added that now that more consumers are spending time at home, they are using their connected devices for convenience and not just necessity. For example, consumers are using outdoor security cameras to monitor security and to look out for their deliveries from Amazon or UPS.
Watch the full session here, and be sure to join Parks Associates for more virtual events in 2021, focused on smart home, security, smart energy, connected health, connected consumer entertainment, and online video.

Next: Streaming Services Take the Lead at Sundance Film Festival
Previous: Complimentary Whitepaper Examines Landscape for Residential Voice Technologies

Comments
Be the first to leave a comment.
Post a Comment