Evolution of Residential Security: New Market Structure
Parks Associates has been tracking the residential security markets since the late 1980s. Security and home systems have been established for decades in specific consumer segments, but now connectivity has created new opportunities. For the security market, market factors are creating new dynamics and a new structure for smart home and home security players:
1. Affordability
2. Commoditization vs. Differentiation
3. Consolidation / Partnerships
4. Disintermediation
5. Smart Home Integration
As we know COVID-19 has also been an accelerant for the security industry, as the uncertainty of this time aided interest in products and services that provide consumers with peace of mind. Most providers have shown a positive growth trend as of Q3 2021. Self-installation increased from 40% in Q4 2018 to 53% in Q2 2021.
Parks Associates research team continually tracks these changes in the market and the innovative players bringing new solutions to the market. Our quarterly survey work of 10,000 internet households in the US informs our insights and is a proprietary data set developed over decades.
We would love to brief your company if you are introducing new products to the market or are interested in learning more about our research work.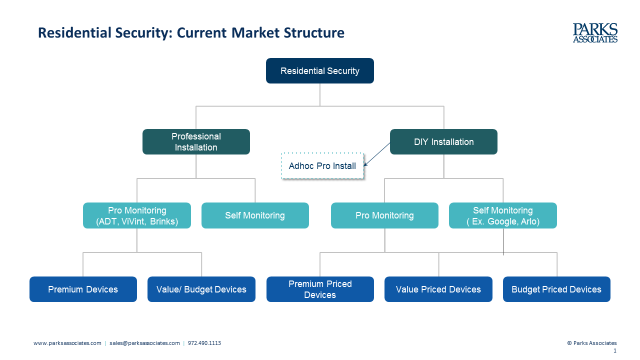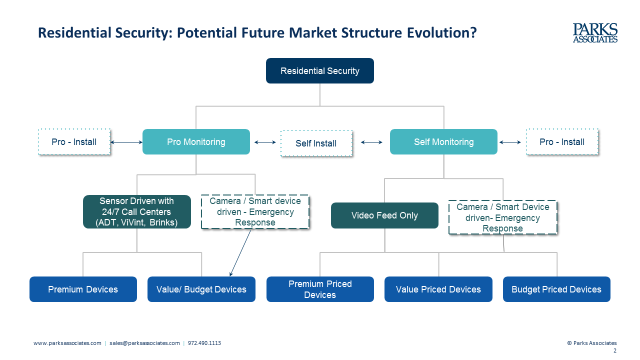 Previous: The Smart Home Ecosystem & the Role of the Smart Home Platform

Comments
Be the first to leave a comment.
Post a Comment