Smart Energy Summit Will Host Its Last 2022 Session on November 17
by Sadirah Pathan | Nov. 11, 2022
Join leading industry executives and analysts at Parks Associates' interactive Smart Energy Summit virtual session "Distributed Energy and New Value: Shifting from a Centralized Grid" on November 17 at 11:00 AM CT for insights addressing how the industry is working to educate consumers on the potential for energy savings, the value of connected devices, how to be active participants in energy efficiency, and the transformation of the energy grid to be decentralized and managed.
Panels and speakers include: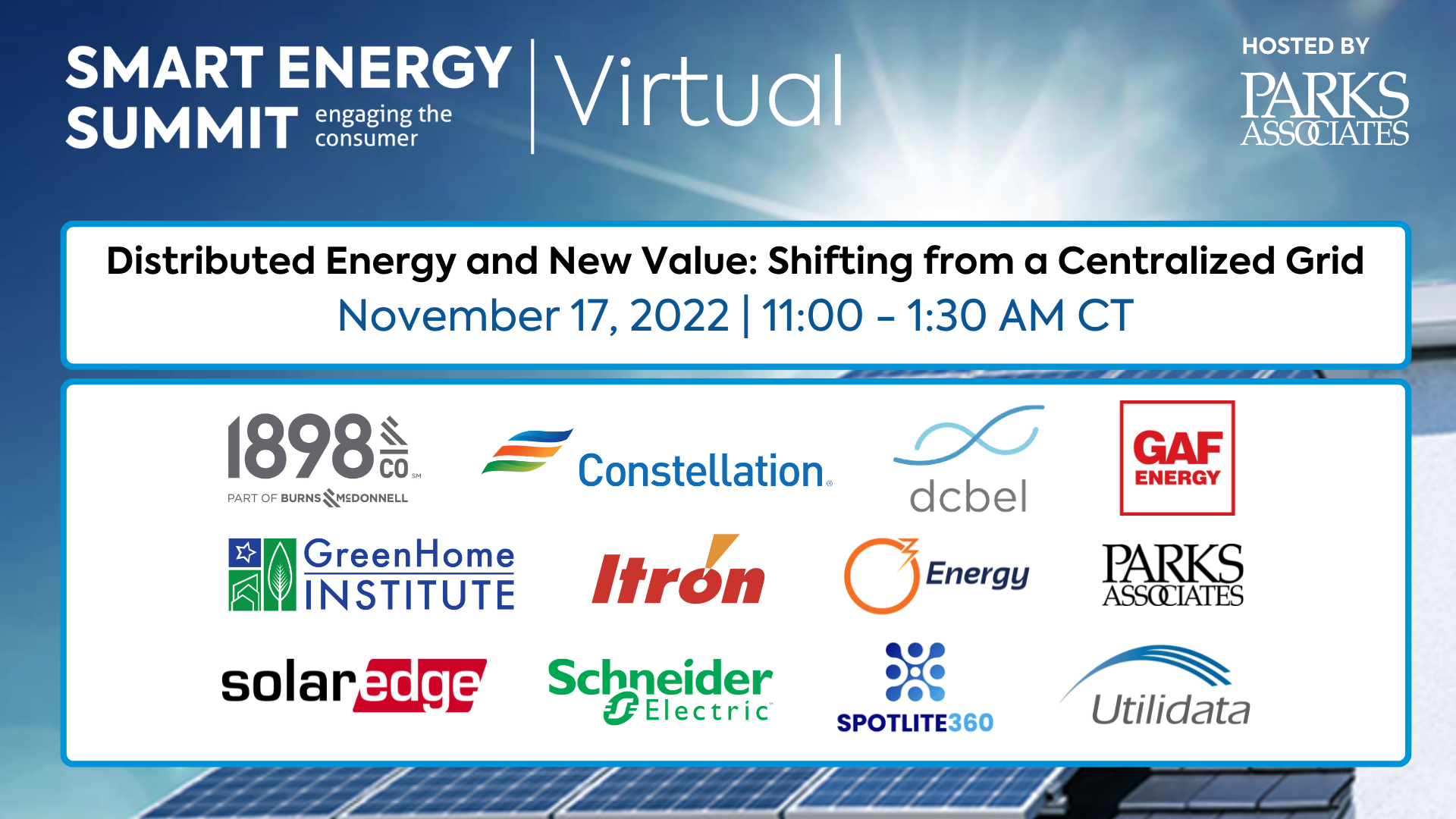 Distributed Energy Resources (DER): Wind, Solar, and Storage:

Fireside Chat / Keynote:

Investing in the Future: New Areas of Growth:

Presenters and moderators include:

Event sponsors include Schneider Electric, SmartThings, Rapid Response Monitoring, Zen Ecosystems, Particle.
Visit Smart Energy Summit to register and learn more about our speakers, sponsors, and upcoming sessions.
Next: The Future of Residential Security: Interactive Services and Easy Installation Options
Previous: Parks Associates Will be Hosting Smart Spaces Virtual Event on November 17

Comments
Be the first to leave a comment.
Post a Comment