The Last CONNECTIONS 2022 Conference for The Year Is November 10
by Sadirah Pathan | Nov. 1, 2022
Join leading industry executives and analysts at Parks Associates' interactive CONNECTIONS virtual session "Tech Innovation and New Partnerships" on November 10 at 11:00 AM CT for insights addressing how new tech like AI and machine learning can drive business value through enabling enhanced capabilities over non-AI-powered solutions.
Panels and speakers include: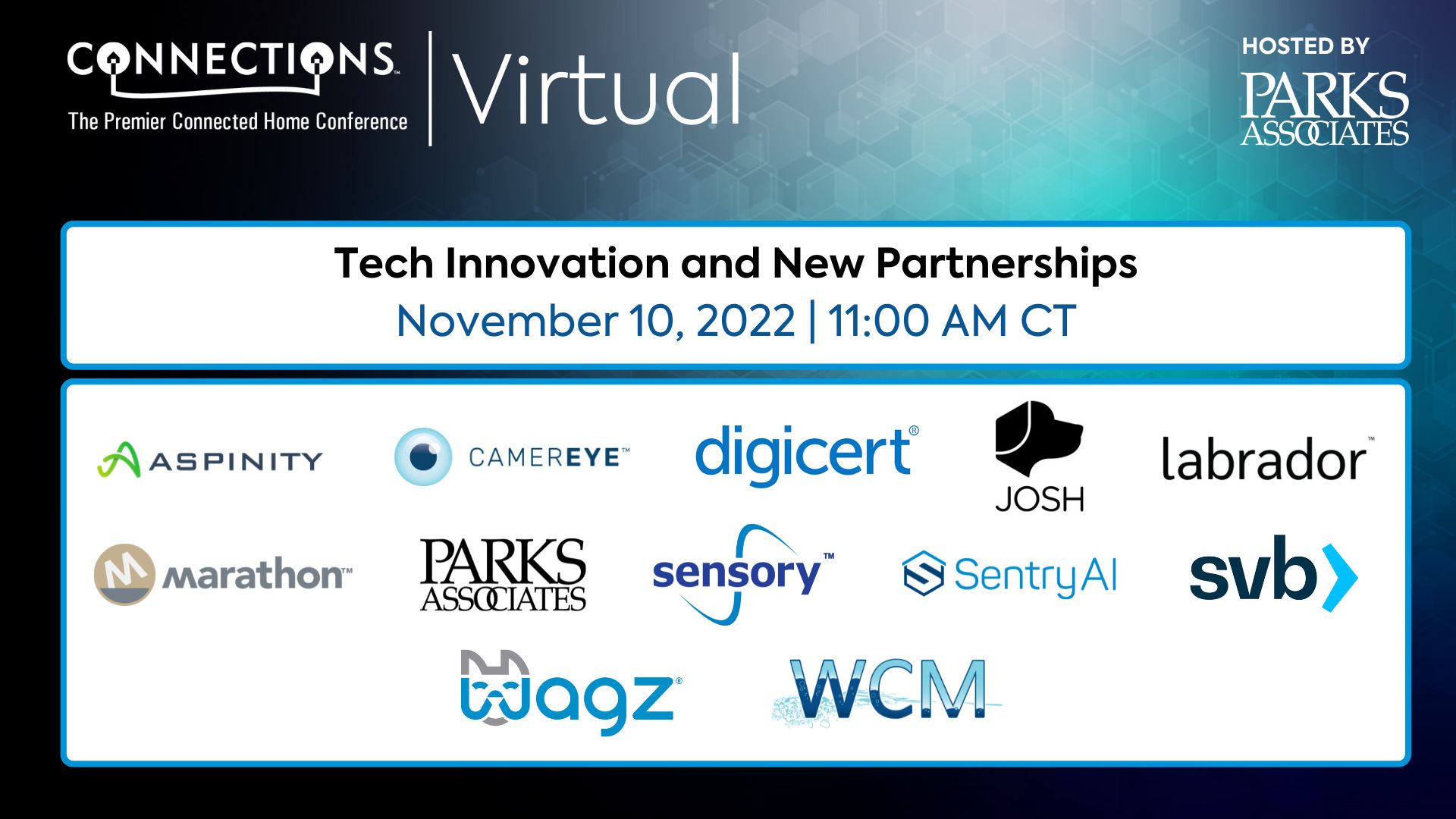 AI and Video Analytics: Driving More Value for the Smart Home

Fireside Chat / Keynote

Hardware as a Service

Presenters and moderators include:

Event sponsors include Alarm.com, Calix, COX Communities, F-Secure, Homebase, Plume,Airties, Bitdefender, Johnson Controls, Notion, Nice, Rapid Response Monitoring, Resideo, Schneider Electric, STRATIS, AmTrust Warranty & Specialty Risk, GadgEon, IVANI, Midea, CookTop Safety, Iris, and Assurant.
Visit CONNECTIONS™ Conference to register and learn more about our speakers, sponsors, and upcoming sessions.
Next: Self-Service Support: Improving Home Automation
Previous: "Rising Tide Will Indeed Lift the Boats"

Comments
Be the first to leave a comment.
Post a Comment