Health IoT on the Edge: Accessible, Smart, Secure – Webinar Co-hosted by Parks Associates and Syntiant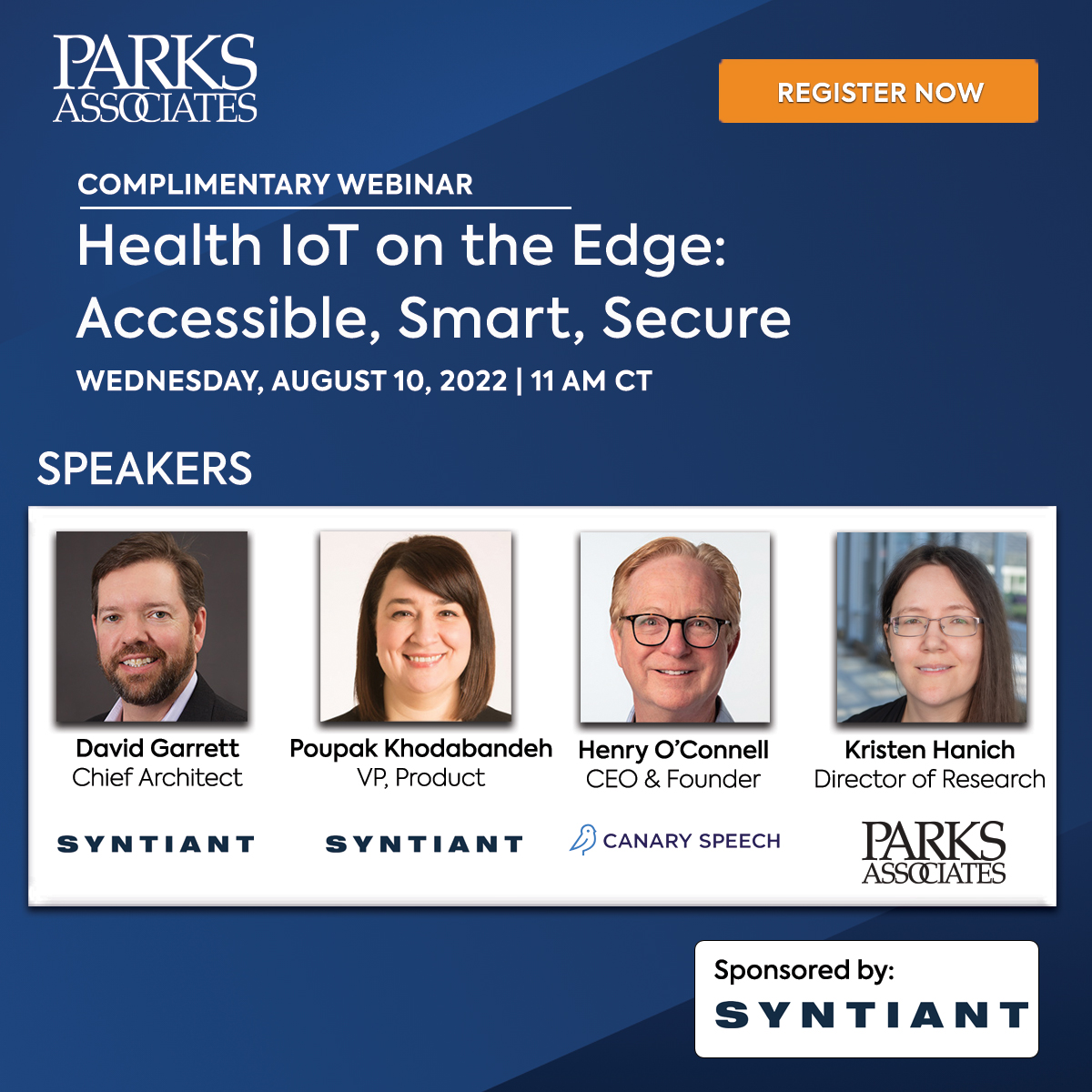 Parks Associates research finds 54% of consumers own connected health products. Driven by smart watch adoption, consumers and patients have become used to using devices to collect, transmit, and interpret health data. The velocity of health device adoption has decreased after the active stage of the pandemic, but it remains far elevated compared to pre-pandemic levels.
On Wednesday, August 10, 2022 at 11 AM CT/ 9 AM PT, Parks Associates will co-host a complimentary webinar with Syntiant, Health IoT on the Edge: Accessible, Smart, Secure. The webinar will address how the value of health devices can be unlocked for applications in health and senior care via the use of low-power, edge-computing devices, especially designed for executing machine learning algorithms.
Register today to join Parks Associates along with industry experts from Syntiant and Canary Speech.
Next: Parks Associates Announces Connected Health Summit Sponsor Becklar
Previous: Key Trends Impacting Healthcare & The Connected Home: Insights from Equum Medical

Comments
Be the first to leave a comment.
Post a Comment