State of Residential Energy Management: Insights from LG Electronics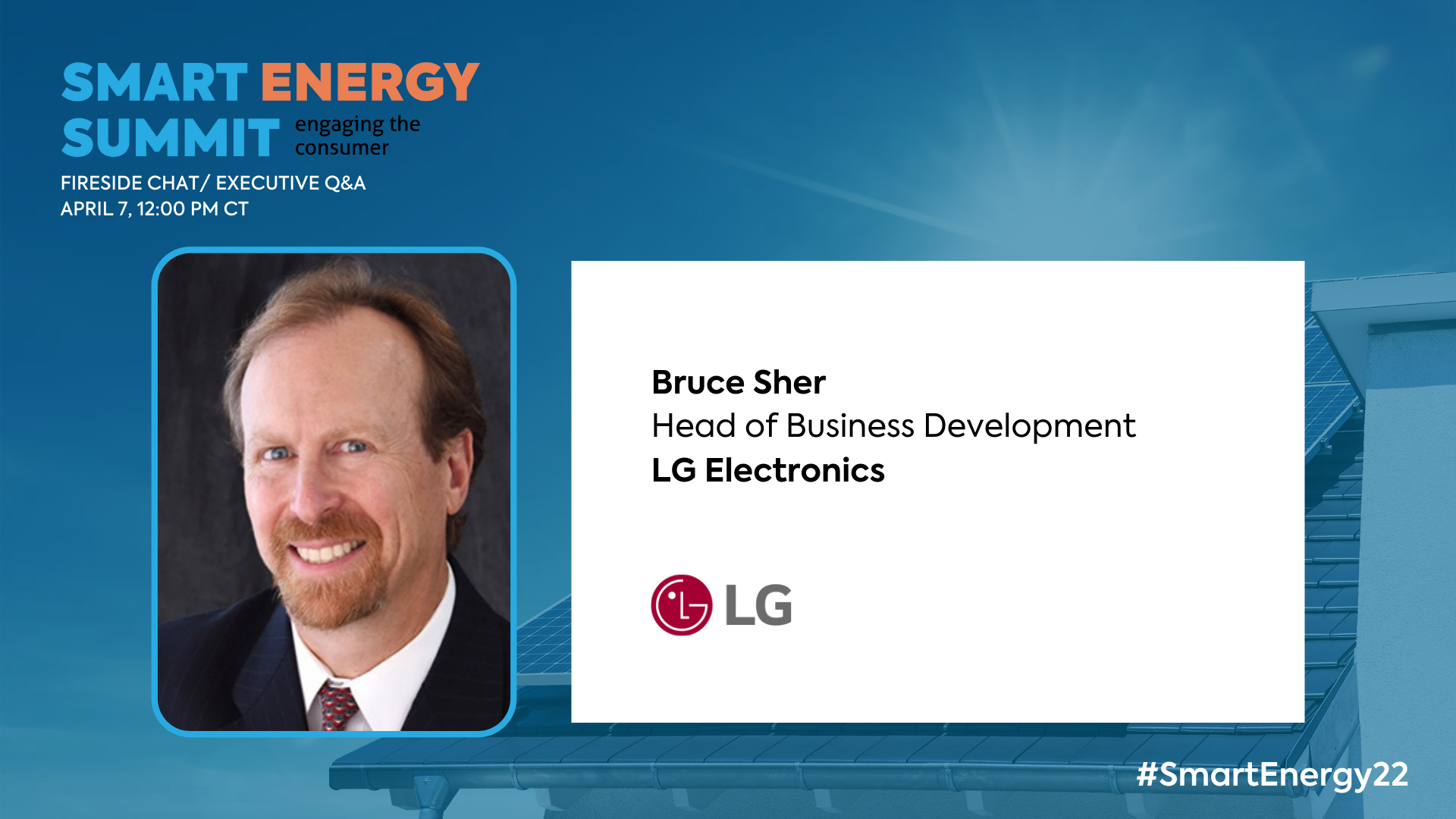 Parks Associates continues its thirteenth-annual Smart Energy Summit: Engaging the Consumer with the virtual session, State of Residential Energy Management, on Thursday, April 7, from 11:00 AM to 1:30 PM CT. Bruce Sher, Head of Business Development LG Electronics will be the featured Fireside Chat speaker at 12:00 PM CT, addressing the changing markets for residential energy management. Prior to the session, Bruce provided insights on key trends that will impact the energy industry over the next few years.
As a result of COVID, how have consumer behaviors changed in adopting more (or less) energy management solutions?
Most Americans experienced working from home and as a result, became more reliant on technology. This includes smarter devices and paying higher electric bills. As a result, we have seen more purchasing of efficient HVAC equipment and much more active participation in energy management programs like demand response.

What new opportunities have been created for smart home and energy players serving consumers in new ways?
LG Electronics can assist in many ways as a provider of smart home appliances and now by aggregating distributed energy resources.
What challenges is your organization working to overcome in 2022?
Refocusing our renewable efforts around the smart home with backup energy storage systems (ESS).
What new business models and offerings are being deployed in the residential space?
DERMS platforms and home to grid energy market services.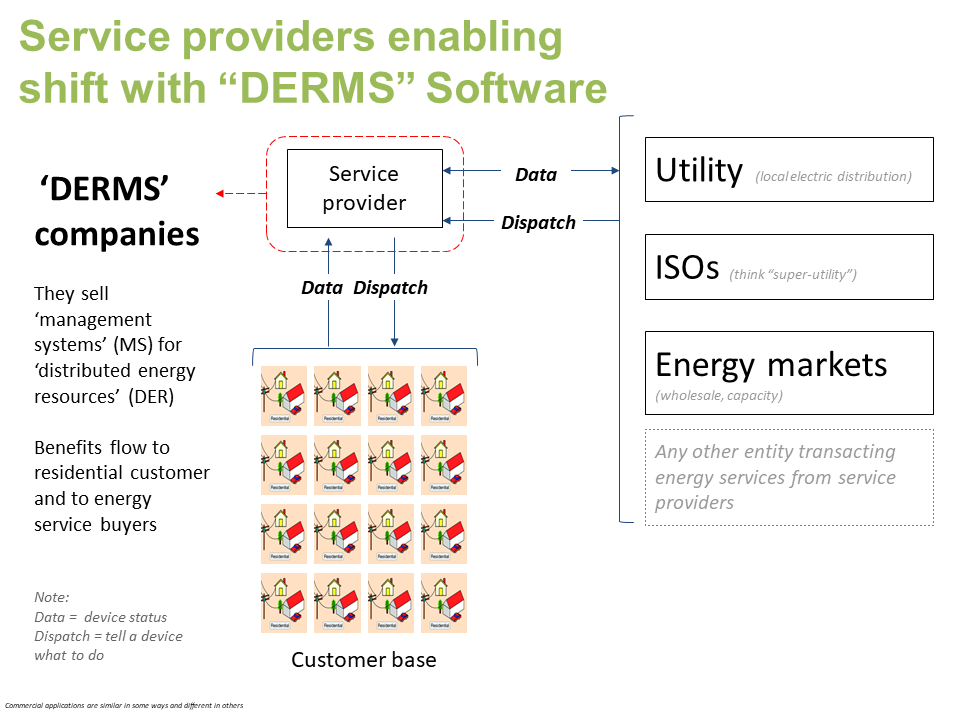 How is your company using distributed energy resources management system (DERMS) to manage traditional capabilities and distributed energy resources?
Monetizing the "power of many" by aggregating residential and small commercial sites into a Virtual Power Plant (VPP).
How are MDUs leveraging proptech for smart energy management?
If you are referring to Utilities there have been a growing number of "non-wires alternative" or NWA requests for proposals to defer capital expenses for new substations. As such, Battery storage options with demand response efforts can lead to lowering peak demand as a benefit for the utility grid and homeowners alike.
How is energy storage helping to manage the grid?
Renewable power needs to be more reliable and energy storage can help eliminate the intermittency inherent from solar and wind generation assets.
What special programs are incentivizing electric vehicle adoption and growth?
Incentives from battery storage and we see many Utilities pushing for electrification by switching gas by offering homeowners rebates. It is important to optimize and/or manage EV charging so not all vehicles are requesting power at the same time!
What partnerships and technology advancements are disrupting and impacting smart home solutions and advances such as AI and 5G on the utility markets and on the energy consumer?
Connectivity will be key for accessing energy and utility data to enable DERMS platforms to network smart home devices. Artificial intelligence will drive new business initiatives from smart thermostats to bi-directional EV charging. There are new start-ups including one Company that shifts away from a Wi-Fi connection to a "token-based" platform to minimize loss of revenue and increase charging capability. An example of Proptech and Cryptocurrency at work.
In the next 3-5 years, name what top three changes you think will take place in the consumer energy market?

Speaking of Cryptocurrency – this is going to put a bigger burden on an outdated grid. One Bitcoin plant can require greater than 50 MW's of additional load. Hence a need for updating and/or decentralizing the T&D system which translates to higher electric costs. Also, we will see disruptive technology for buildings that could include solar film that wraps around buildings. Microgrids will continue cropping up around the country for less dependency on grid outages due to natural disasters. Lastly, Community Choice Aggregations offer collective bargaining chips for consumers to lower energy costs and sustainable growth for the smarter home landscape.
Sponsored by Schneider Electric, SmartThings, Rapid Response Monitoring, Zen Ecosystems, and Particle.io, Smart Energy Summit addresses the evolution of the consumer utility market, the impact of COVID-19 on energy management programs, and new opportunities to drive engagement in utility-sponsored programs. Register now to attend this event along with upcoming virtual sessions throughout 2022:
Next: Data Analytics and Home Energy Providers
Previous: Opportunities and Challenges for the Consumer Energy Market: Insights from ADT Solar

Comments
Be the first to leave a comment.
Post a Comment