Newly Designed Home App Revealed at Apple's Annual WWDC
by Frank Saldaña | Jun. 21, 2022
Apple's annual World Wide Developers Conference (WWDC) took place on June 6, with the tech giant unveiling a score of new product releases and software updates. Apple's latest announcements were focused on enhancements and upgrades to its existing products and services.
Notable was the emphasis on the Home App upgrades, along with security and efficiency. Parks Associates research shows that while consumers use multiple platforms in the home, 66% are interested in a single unified control app. The completely redesigned Home app now has "Rooms" and "Favorites" being displayed in a single view and includes a multi-camera view option. The Home app can be shown on the lock screen via an app-specific widget and has categories of smart home devices to help move around the app.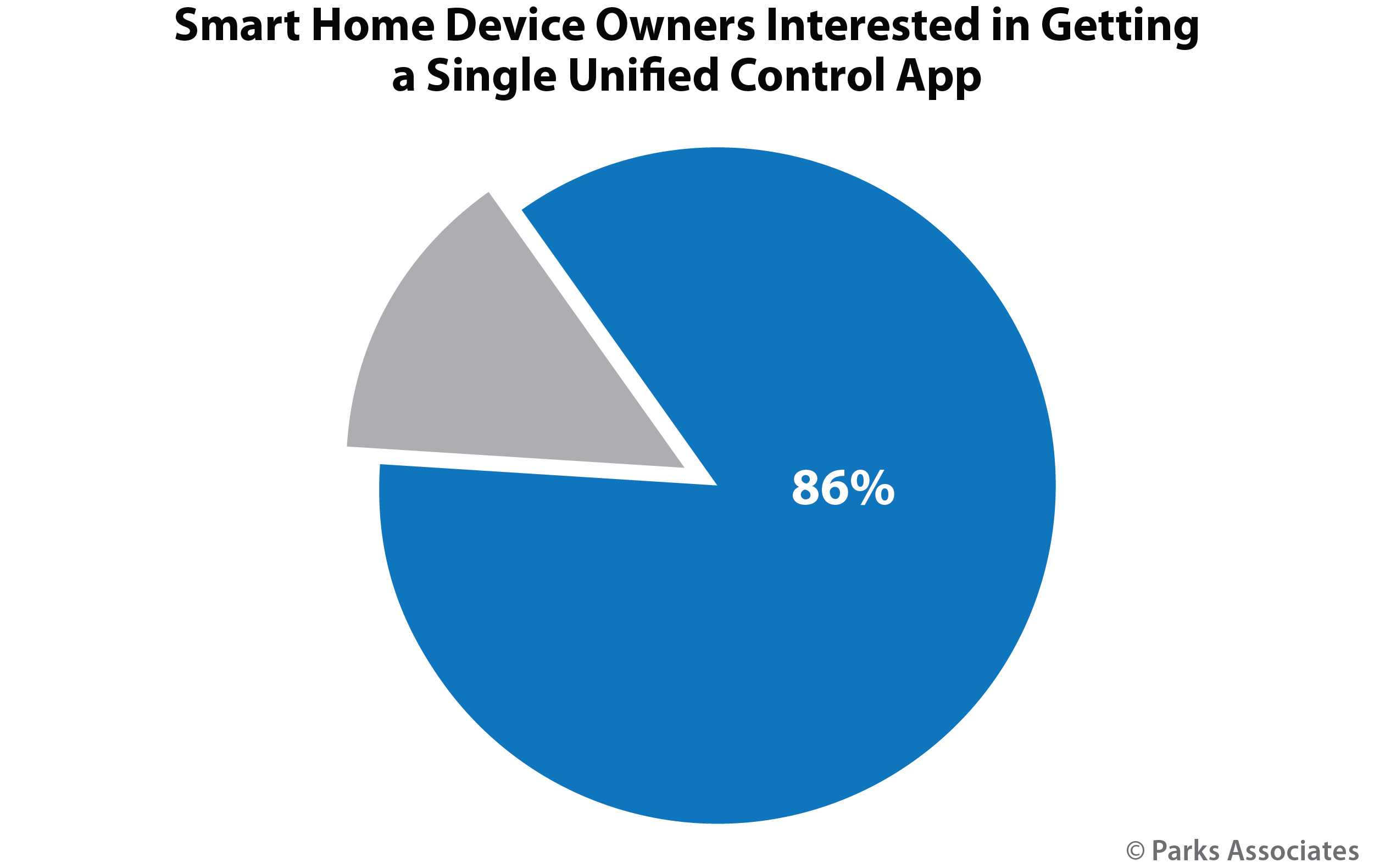 While nearly every aspect of Apple's offerings in hardware and software was mentioned, the emphasis was on an in-depth look at iOS 16 and the countless new features and updates it will bring to Apple devices this fall. Other highlights included the introduction of the new M2 Apple silicon chip, which will soon be integrated into MacBook Air and 13-inch Pro models, as well as a complete redesign of the Home and CarPlay apps.
iOS 16 will bring comprehensive changes to many aspects of the iPhone and its user-interface including widget kits, updates to Apple Wallet allowing split payments over time, and expanded features to Siri and Messages applications.
The introduction of M2 chips support 100GB of unified memory and an 8 core CPU, which will reduce latency, provide increased bandwidth, and improve speeds at lower power usage levels. The new MacBook Air and 13-inch MacBook Pro are the first models to feature the M2 chips. According to Apple, here are some of the added benefits of the M2 chip:
18% faster CPU
35% increase in GPU power
40% increase in speed of Neural Engine
50% more bandwidth than the M1
A ProRes video engine that supports playback of multiple 4K/8K streams
CarPlay also received new features: multiple display options, climate controls, and an integrated speedometer.
Apple's latest announcements at WWDC are a continuation of the trend of developing a more seamless interface between individual, apps, and other connected devices. The addition of M2 chips to flagship MacBook models will equip users with both improved functionality as well as increased energy efficiency, while the redesigning of Home and CarPlay demonstrate a concerted effort to improve integration between the customer's connected device(s) across multiple platforms.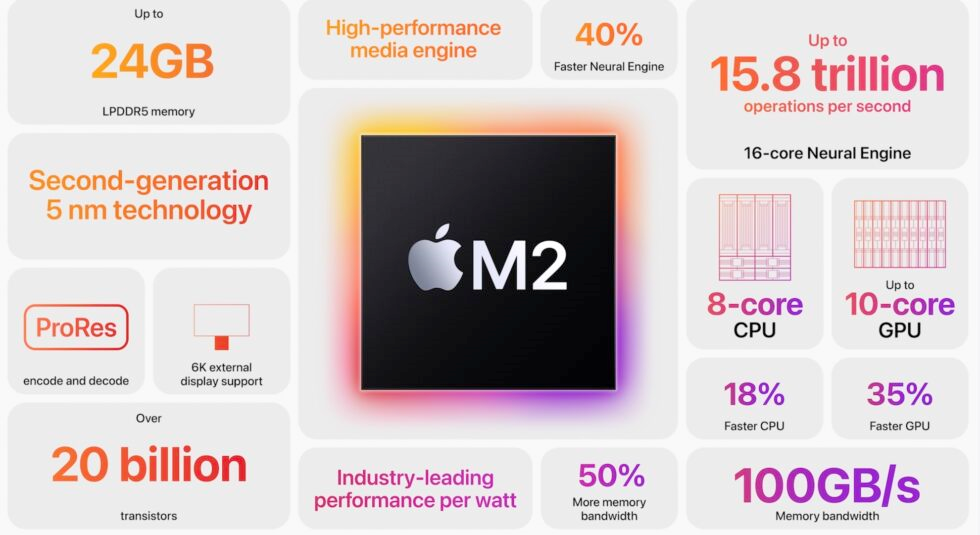 Next: Google Gives Cancelled Products a Second Chance at I/O
Previous: Building Brand Loyalty across the Smart Home – Webinar Cohosted by Parks Associates and RouteThis

Comments
Be the first to leave a comment.
Post a Comment