Sizing the Market: Cord Cutters and Pay TV
Parks Associates research shows that as of 2021, more than one-third of US broadband households are Cord-Cutters who previously subscribed to traditional pay-TV, equating to more than 38 million households. Less than one in 10 are Cord-Nevers who never subscribed to traditional TV, accounting for more than 6 million households.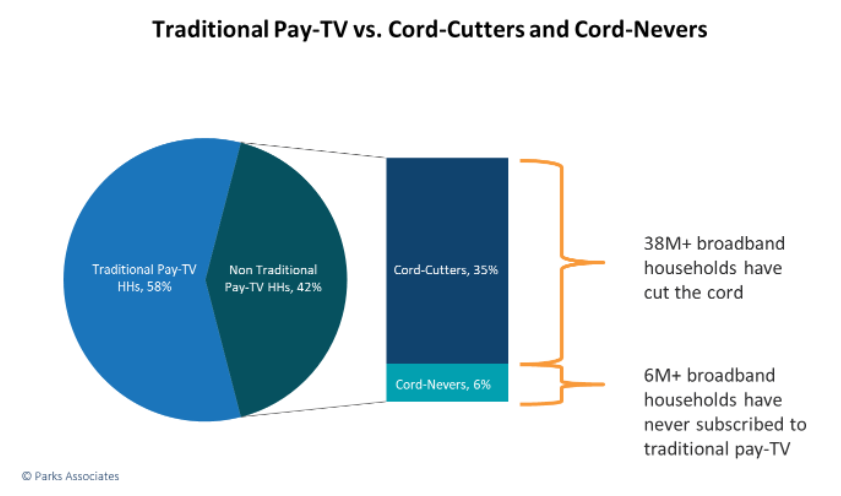 Though similar in their aversion to traditional pay-TV, these segments are very different. Cord-Cutters are more active than Cord-Nevers in consuming all types of OTT content. Cord-Nevers are younger, less affluent, much less likely to have children in the home, and slower to adopt new technology.
OTT video service providers, both online pay-TV services that replicate the live/linear experience and standalone subscription offerings that include broad and deep content catalogs primarily on-demand, have a massive opportunity to capture viewership and subscription revenue of Cord-Cutters and Nevers.
Next: Netflix Challenged: Rising Competition & Disruption in Video Services
Previous: At the Foundation of All Engagement is Technology - Insights from Deltatre

Comments
Be the first to leave a comment.
Post a Comment